Uposatha Program – Sunday 7th of January' 2018
When:
July 8, 2018 @ 8:30 am – 5:00 pm
2018-07-08T08:30:00-07:00
2018-07-08T17:00:00-07:00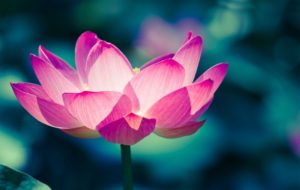 Dear Dhamma Friends,
We will commence the monthly Uposatha Program from Sunday 7th of January. We will be sending details of the event in a separate email before the event. Please find the 2018-year's schedule of the Uposatha Days as a separate attachment herewith.
With Metta,
The Organizing Committee
Dharmapala Institute
409 S Temple Drive
Milpitas CA 95035
(408) 934-3985
———————————-
Dhamma Sundays 2018
• January 7th (Sunday) – Uposatha Observance
• February 4th (Sunday) – Uposatha Observance
• March 4th (Sunday) – Uposatha Observance
• April 8th (Sunday) – Uposatha Observance
• May 4th (Sunday) – Vesak Uposatha Observance
• June 3rd (Sunday) – Poson Uposatha Observance
• July 8th (Sunday) – Uposatha Observance
• August 5th (Sunday) – Uposatha Observance
• September 9th (Sunday) – Uposatha Observance
• October 7th (Sunday) – Uposatha Observance
• November 4th (Sunday) – Uposatha Observance
• December 2nd (Sunday) – Uposatha Observance
Uposatha Observance days are days committed to renew dedication to Dhamma practice. Lay people may
observe the Eight Precepts on Uposatha days, and will intensify the practice and deepen the knowledge of
Dhamma. For those who find it less flexible to participate in the full-day program, we encourage the use of
this opportunity to visit the temple, attend to Dhamma talks, and to join the meditation sessions, as your time
permits.
Uposatha Days' program:
08:30 – 09:00 Morning chanting & taking Precepts
09:00 – 10:00 Guided Meditation
10:15 – 11:30 Dhamma Talk/discussion
11:30 – 01:00 Buddha Pooja & Lunch Meal offerings
01:00 – 01:30 Walking Meditation
01:30 – 03:30 Dhamma discussion/forum
03:30 – 03:45 Afternoon Tea
03:45 – 04:45 Afternoon Dhamma talk
04.45 – 05.00 Taking five precepts and closing
Incorporated under # 1817281 on 3-13-1992 as a religious charitable organization approved by the state of California and federal government.
409 S Temple drive,
Milpitas,
CA 95035
Tel: (408) 934-3985
email: temple@buddhistvihara.net
Web: http://www.buddhsitvihara.net