Sunday Afternoon Dhamma Talks !!!
When:
February 24, 2019 @ 5:00 pm – 6:00 pm
2019-02-24T17:00:00-08:00
2019-02-24T18:00:00-08:00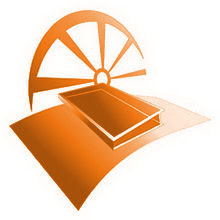 Dear Dhamma Friends,
The Dhamma Talk series is new addition to the yearly program of Dharmapala Institute. These will be conducted by Venerable. Weragoda Sujatha thero and will be delivered in Sinhala Language and for an adult audience. We encourage the use of this opportunity to visit the temple and strengthen your own Dhamma practice and Dhamma knowledge.
With Metta,
The Organizing Committee
Dharmapala Institute
409 S Temple Drive
Milpitas CA 95035
(408) 934-3985
========================= Dhamma Talk on Sunday, 27th of January 2019 ===========================
Dear Dhamma Friends,
Dharmapala Institute welcomes you to join the Sunday-afternoon Dhamma Talk on Sunday, 27th of January 2019, at 5.00 PM. Venerable Weragoda Sujatha Thero will conduct the program.
Venu: Dharmapala Institute
Time: from 5.00 – 6.00 PM
The evening may include chanting, discourse and dialogue. May you find time and space in our busy lives to practice dhamma, and make the right effort with mindfulness & strength. May the practice of the path unfold awakening wisdom, the clear awareness penetrating all things.
With Metta,
The Organizing Committee
Dharmapala Institute
409 S Temple Drive
Milpitas CA 95035
(408) 934-3985