Jan
1
Tue
Annual Program 2019 – January 1st (Thursday) – New Year
Jan 1 @ 6:00 pm – 7:30 pm
Dear Dhamma Friends,
We wish you happiness and prosperity for the New Year 2019. May you find strength in your practice of Dhamma and many moments of mindfulness in your lives.Please find the scheduled events for the year 2019 at the Dharmapala Institute, attached herewith.
With Metta,
The Organizing Committee
Dharmapala Institute
409 S Temple Drive
Milpitas CA 95035
(408) 934-3985
New Year day Program :
6.00 PM Arrival
6:15 PM Buddha Vandana
6:30 PM Dhamma Talk
6:45 PM Prith Chanting
7:00 PM Blessing cords & Tea
DI Program 2019
• January 1st (Thursday) – New Year
• April 28th (Sunday) – Sinhala and Hindu New Year
• May 19th (Sunday) – Vesak
Sponsor for Vesak Dansela: Toni & Dayani Perera
• June 16th (Sunday) – Poson
Sponsor for Poson Dansela ***
• July 7th (Sunday) – Vassa Invitation
Sponsor: Senaka and Jeewika Ranaweera
• August 25th(Sunday) – Atavisi Pooja
Sponsor: Saliya and Manjula Vidanage
• September 15th (Sunday) – Homeless Feeding event
• October 20th (Sunday) – DI Fundraiser
• November 8th & 9th (Friday & Saturday) – Kathina
Sponsor: Senaka and Jeewika Ranaweera
• December 25th (Friday) – Dana & Shramadana
*** Indicates events, which the sponsoring opportunity is still available. Any volunteer who would like to sponsor these events please contact Ven. Kannadeniye Santa @ 408-934-3985.
Please note that March 22nd is a tentative date for Food-hut.
• Dhamma Sundays: We will be conducting meditation and Dhamma discussion programs every month. Please find the schedule for these events here.
• Dhamma School for Children: Please find the schedule for Sunday Dhamma School here.
• Dhamma Talks: Please find the schedule for Sunday Dhamma Talks here.
• Daily Service: Morning 6:30 to 7:30 everyday. Evening service during Fall & Winter from 7:00 to 8:00 PM, and during Summer & Spring from 8:00 to 9:00 PM. If you intend to participate, please call 408-934-3985.
Jan
13
Sun
Dhamma Sunday – Uposatha Observance !!!
Jan 13 @ 8:30 am – 5:00 pm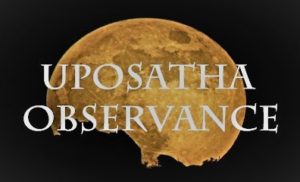 Dear Dhamma Friends,
We warmly invite you to participate at the 1stUposatha Observance of the year 2019 at the Dharmapala Institute on Sunday 13th of January 2019. Venerable Kirinde Chandananda thero, Venerable Kannadeniye Santa thero and Venerable Weragoda Sujatha thero will be conducting the Uposatha Observance days' program this month.
This Months Program (January)
(please note that the Dhamma talks/Discussions will be conducted in Sinhala Language)
08:30 Morning chanting & taking eight precepts
09:00 Guided Meditation
10:15 Dhamma Talk/discussion
ධම්මසංගණී
විවරණය
11:30 Buddha Pooja & Lunch Meal offerings
12.30 'Lakkana Sutta' – dhamma forum
01:00 Dhamma discussion/forum (cont
ධම්මසංගණී
විවරණය
)
03:15 Afternoon tea
03:30 Dhamma Talk
අභිත්ථරෙථ
කල්‍යාණෙ
–
පාපා
චිත්තං
නිවාරයෙ
දන්ධං
හි
කරොතො
පුඤ්ඤං
පාපස්මිං
රමතී
මනො
04:30 Taking five precepts
Uposatha Observance days are days committed to renew dedication to Dhamma practice. Lay people may observe the Eight Precepts on Uposatha days, and will intensify the practice and deepen the knowledge of Dhamma. For those who find it less flexible to participate in the full-day program, we encourage the use of this opportunity to visit the temple, attend to Dhamma talks, and to join the meditation sessions, as your time permits. If you plan to attend the Uposatha Observance Day, you may have your breakfast at home and be present at the Dharmapala Institute premises by 8.30 AM. You may bring a dish to offer the monks for the meal-dana and share with the other participants. Please contact us via
temple@buddhistvihara.net
if you wish to contribute towards the meal-dana offerings, so we can coordinate the event.
With Metta,
The Organizing Committee
Dharmapala Institute
409 S Temple Drive
Milpitas CA 95035
(408) 934-3985
Jan
20
Sun
Sunday Dhamma School for Children !!!
Jan 20 @ 3:00 pm – 5:00 pm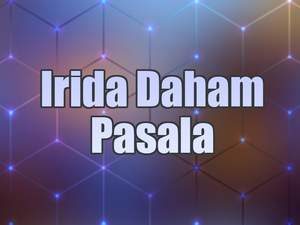 Dear Dhamma Friends,
We would like to welcome you to the new Sunday Dhamma School at the Dharmapala Institute! We are pleased to introduce you and your children to a grace-filled year of growing in the Dhamma.
The new classes will begin on Sunday January 20th, 2019 and will be held from 3.00 – 5.00 PM.
If you have not enrolled your child/children to the Dhamma School and wish to do so, please fill out the attached enrollment form and bring it with you when you come on January 20th. Please kindly fill out a separate form for each child. The age limit for enrollment is minimum of 5 years.
Please also find the Dhamma School schedule for the year 2019 attached here.
You as parents and caregivers are the most important people in teaching dhamma to your child. We are here to support you to continue on that journey and will be delighted to start this new service to our community.
The overall objectives of the Sunday Dhamma School are:
Making the temple a comfortable and familiar place for the children.
Make the children interested in learning and listening about the Buddha's teachings.
Sharing moral and behavioral values through Jataka stories.
Making the children familiar with a few Vandana Gathas.
Completing the basic reading, writing and grammar in Sinhala Language.
With Metta,
The Organizing Committee
Dharmapala Institute
409 S Temple Drive
Milpitas CA 95035
(408) 934-3985